Upcoming Important Dates

July 28th New student registration

July 30-31 Book days 11am-6pm



August 1 Book days 8am-3pm



August 4th Open House 6 to 7:30 PM

August 6th 1st student day

Click for the 2014-2015 Supply list

7:30 School Day Begins
7:50 Warning Bell

8:00 Classes Begin
3:10 First Dismissal from classrooms
3:30 Last Dismissal for buses
3:10 End of Teacher Day
Office closes at 4:00


Registration and Enrollment Information
---
Click below to review latest documents:
2014-2015 School Calendar
2015-2016 School Calendar
---
Bright Elementary School Staff assist parents with helping students form positive behavior patterns. During the school year we refer to these behavior patterns as character qualities. Character qualities are discussed in class and have been ongoing at BES since 1995 when Principal Utter initiated the program called "Skills for Growing".
Our Pyramid of Success
---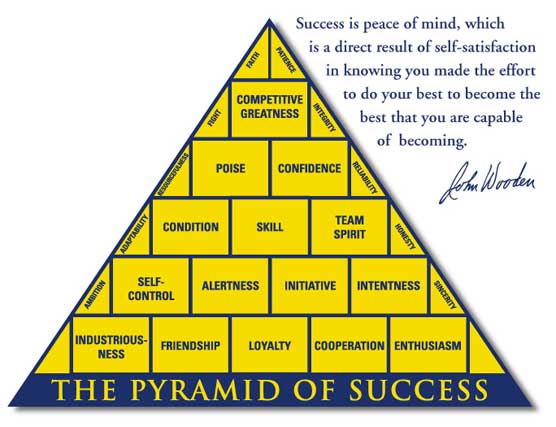 For the last two school years we have been working with John Wooden's "Pyramid of Success". Each teacher will conduct her own lessons with character quality traits. Guidance Counselor, Mr. Hutchinson is traveling from class to class (1 grade each week) to conduct lessons on character quality traits.
Click here to learn more about the Pyramid of Success.